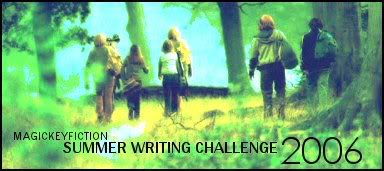 magickeyfiction
'S SUMMER WRITING CHALLENGE.
Despite all the sun the UK has seen lately, I'm not feeling the Summer vibe.
Your challenge is to write a
one shot fiction,
on the theme of 'Summer', we've got some great prizes ofr the winners. They are as follows;
(
Click Here!
Collapse
)
(
The Rules, and how to submit!
Collapse
)
Come and take part!
Please comment on the
ORIGINAL POST
with any questions you may have.
^_^
</div></div>
Current Music: Justin Timberlake - Rock Your Body